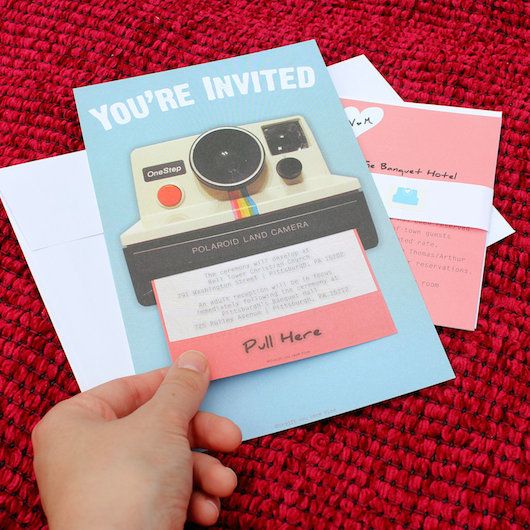 *polaroid invitations
I suppose if I was more of an expert at this wedding planning thing I'd have more websites to read as guides or I'd be up to my elbows in magazines or something. But right now I'm wondering if someone ever created a handy timeline of when you should be doing what. As in, our first priority has been finding a venue and then seeing what dates are available. Next up was confirming the minister and starting our hunt for wedding photographers. I'm also browsing dresses online, but the next priority seems to be the wedding invitations. Especially with a "destination" wedding it seems very important that our guests get a formal invite with the exact date promptly so they can make travel plans and we can know our precise guest list so we can look into places for them to stay and so on.
Invitations seem to set the tone for your wedding--they can introduce your guests to your color scheme and let them know what to expect. I can't seem to make up my mind about the colors, so I'm hoping to keep the invitation in theme with the location (which we have decided on! more on that another time). Some of my favorite invitations are intricate laser-cut designs, but I think they're a little too modern for a rustic/romantic outdoor wedding. It's rather hard right now because with many aspects of the wedding I keep finding that I like multiple items and styles and instead of trying to figure out what my favorite is I'm trying to figure out what fits the day the best.
But what do you think
:
choose the wedding invitation (and other wedding accruements) you find the most fun or stick with a theme for cohesiveness?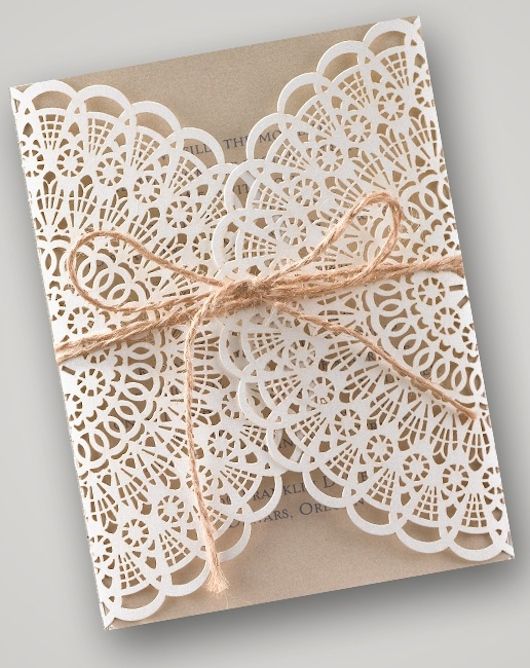 *invitations by dawn, swiss cottage designs & eco-recycling wedding invitation, respectively