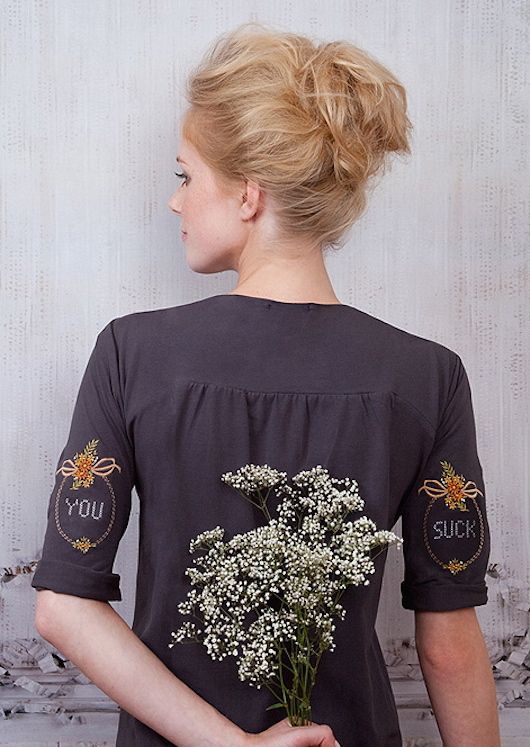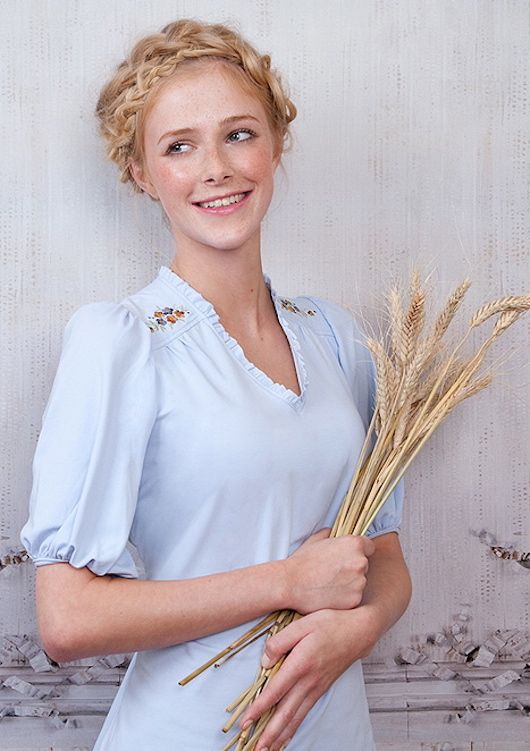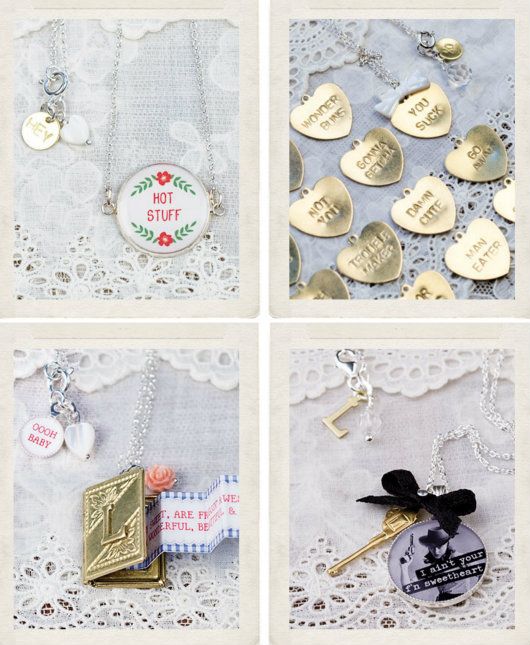 Like a rock hidden in a snowball,
Locher's
clothing and jewelry packs some unexpected punch in sweet wrapping. At first glance the delicately embroidered blouses look sweet and innocent, it isn't until you pay more attention that you realize the sleeves read "you suck" and the equally delicate necklace says "hot stuff." Some of her tees and necklaces delve into even dirtier territory although usually offered in saccharine-seeming French. Designer Nicole Locher is inspired by her Catholic schoolgirl days and the wild breaks when out of uniform. The Swiss born, now Paris based designer focuses on basics with vintage influences that highlights a woman's assets, most importantly her sense of humor. I'm definitely a fan of the
tongue-in-cheek collection
that proves twee is not always so sweet.