details: cat ear headband (
similar
),
polka dot top
,
happy necklace
,
white dress
(worn as skirt)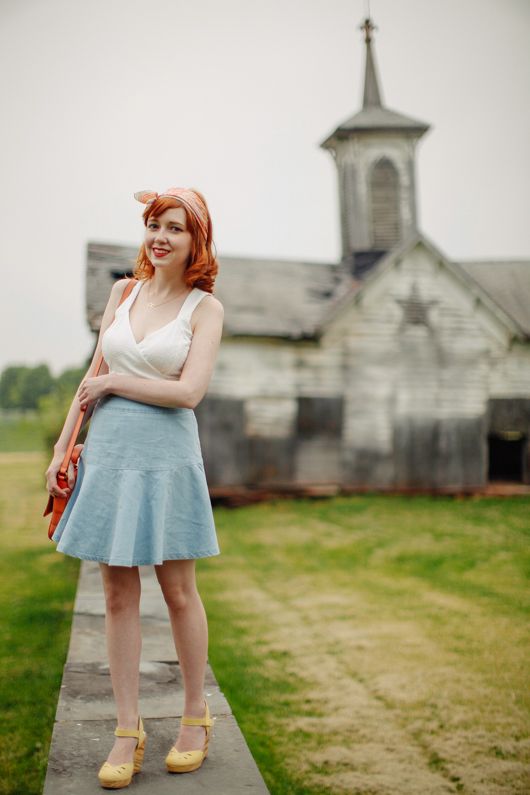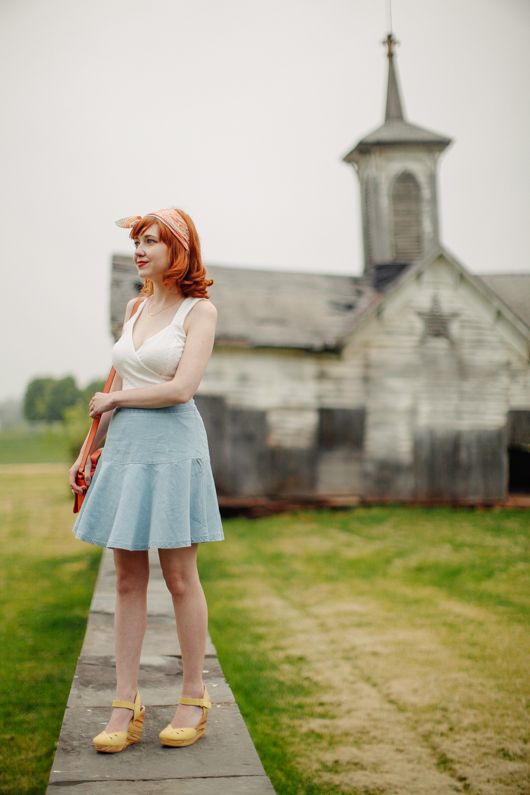 details: vintage scarf,
white dress
(worn as top),
chambray skirt
,
FOSSIL purse
,
wedges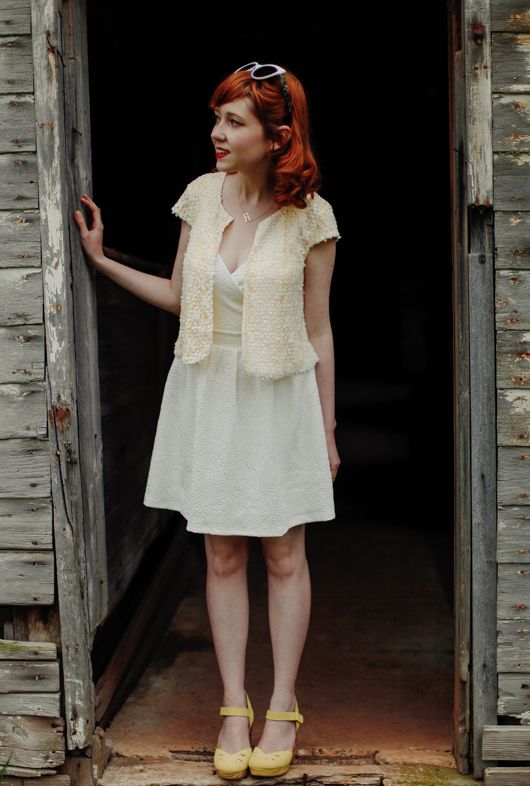 details:
sunglasses
,
sequined bolero
,
white dress,
BC Footwear wedges
Here's the second half of my "6 pieces, 7 outfits" Retro challenge with Shop Ruche. You can see my first three looks
here
.
All three looks use
the same white dress
as the foundation. In the first look I threw a crop-top on top and some quirky accessories. I'm not a huge fan of crop tops generally, but like cropped sweaters I think they make great layering pieces over dresses or high-waisted skirts. The crop top made the whole outfit more casual and I feel more free to move around in this look than I would with the crop top over a white skirt. In the second look, I put a denim skirt on top--with most dresses that I do this with they are shorter than the skirt I choose to layer and the skirt has enough volume to hide any fullness in the dress. With this particular dress though I carefully safety-pinned the dress hem a few inches shorter. In the third look you actually get to see the dress in all its glory with a sweet sequined shrug thrown on top. If the dress wasn't white I'd probably consider this a perfect "summer wedding guest" outfit, as it is the lightweight shrug will be perfect for more formal occasions this summer. The only thing I regret about my three outfits is that I failed to photograph the back detail on the dress!