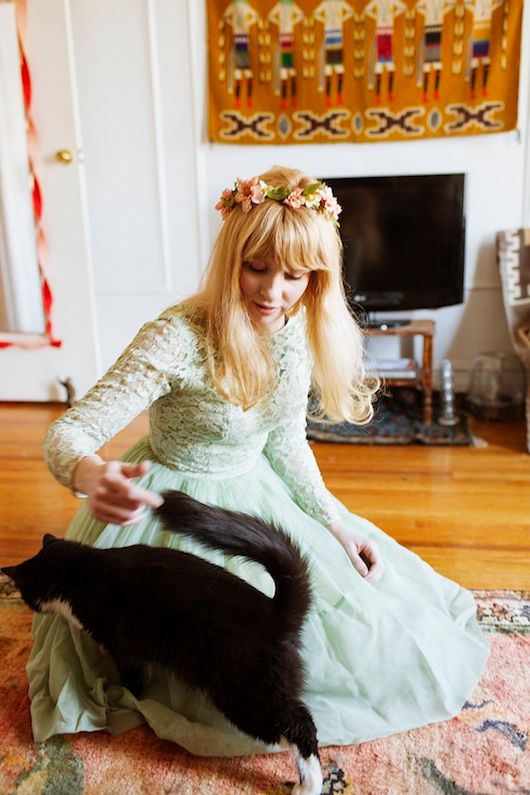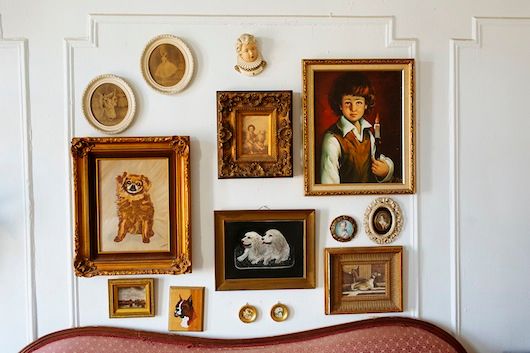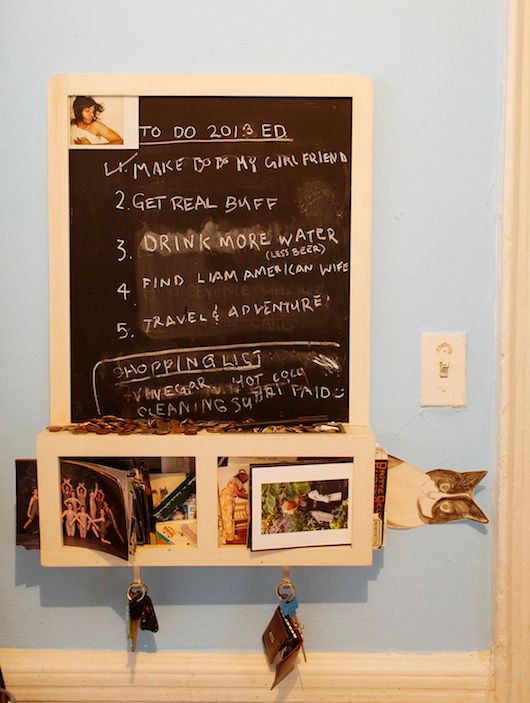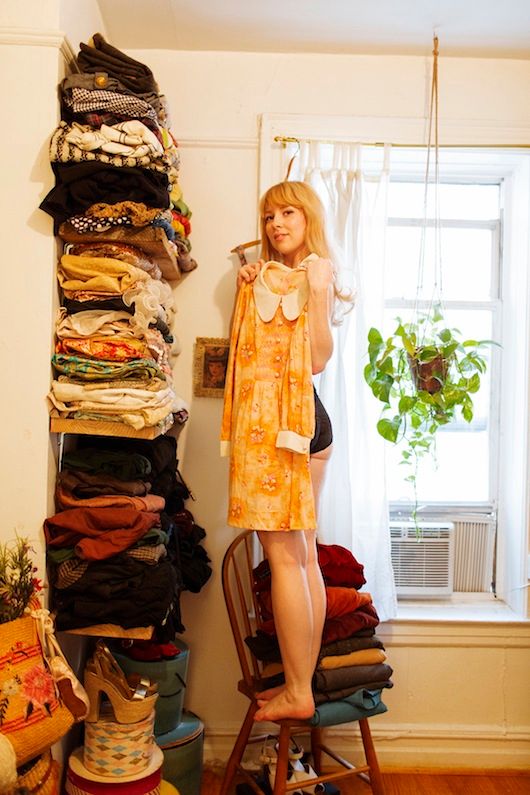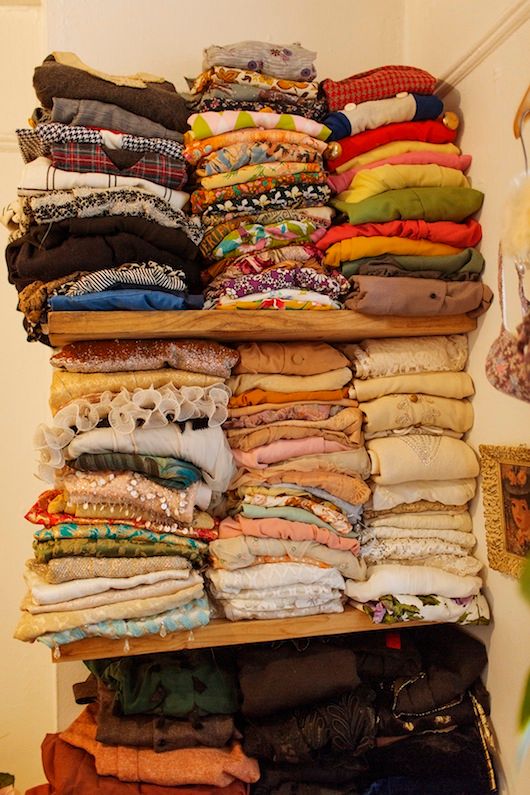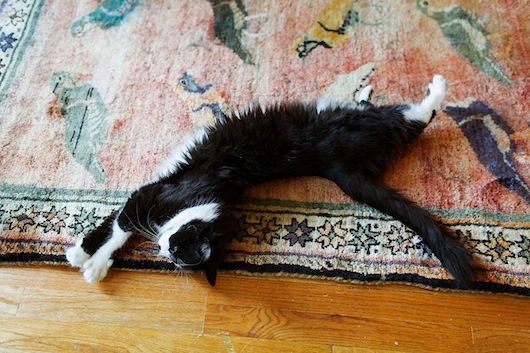 While fashion blogging certainly feeds our culture's need for voyeurism there's nothing quite so intimate as seeing into someone's home (it's even the basis of numerous movies, see
Rear Window
).
The Selby
offers us that most intimate glimpse into the homes of various creative types; quietly observing the arrangement of pictures on a wall and the contents of book shelves. I used to be a more regular follower of that website and even run a feature on this blog of book shelves as photographed by Todd Selby, but I haven't looked at it too much recently until Todd paid a visit to one of my favorite bloggers:
Hannah Metz
. Her home looks sweetly cluttered with vintage treasures and mimics the style of decorating I'd like to master one day; we even get a glimpse at some her designs and sketches for
The Loved One
. After enjoying
Hannah's gallery
I got sucked into the vortex of a dozen other homes photographed by Todd Selby from Tokyo to Paris and it was quite awhile before the magic wore off. It's also a wonderful document of people's houses because while they might tidy up before Todd visits, unlike magazines and stores he doesn't stock their homes with housewares a magazine or store might be trying to sell--I was quite disillusioned a few years ago when I learned that the features of homes of designers in various magazines weren't fully authentic and a number of their housewares were only briefly supplied for period of the photograph and the purpose of commercialization...