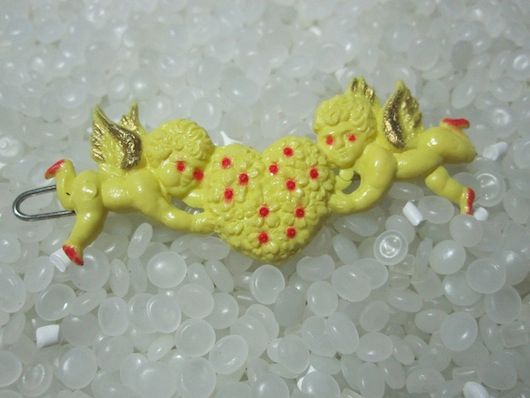 As my hair is transitioning from a pixie cut to a bob (hopefully!) one of the main things keeping me from the scissors is playing with its style--from dyeing it to pigtails and so on. One thing I could use more of is hair accessories and lately I've been coveting vintage barrettes. The candy colored pieces might have been originally meant for children but the trippy quality they have now seems more appropriate for slightly older ladies. I mean the yellow cupids with red eyes is downright creepy...in a good way.
Rosebud Cottage Vintage
has more than 20 pages of the delightfully cute and odd hair barrettes so the real problem now is choosing which to get.